Four women who dare to challenge society in The Body at Carnival Bridge

The Body at Carnival Bridge features four women who go against convention to enter professions previously barred to them. As a result, they make deadly enemies...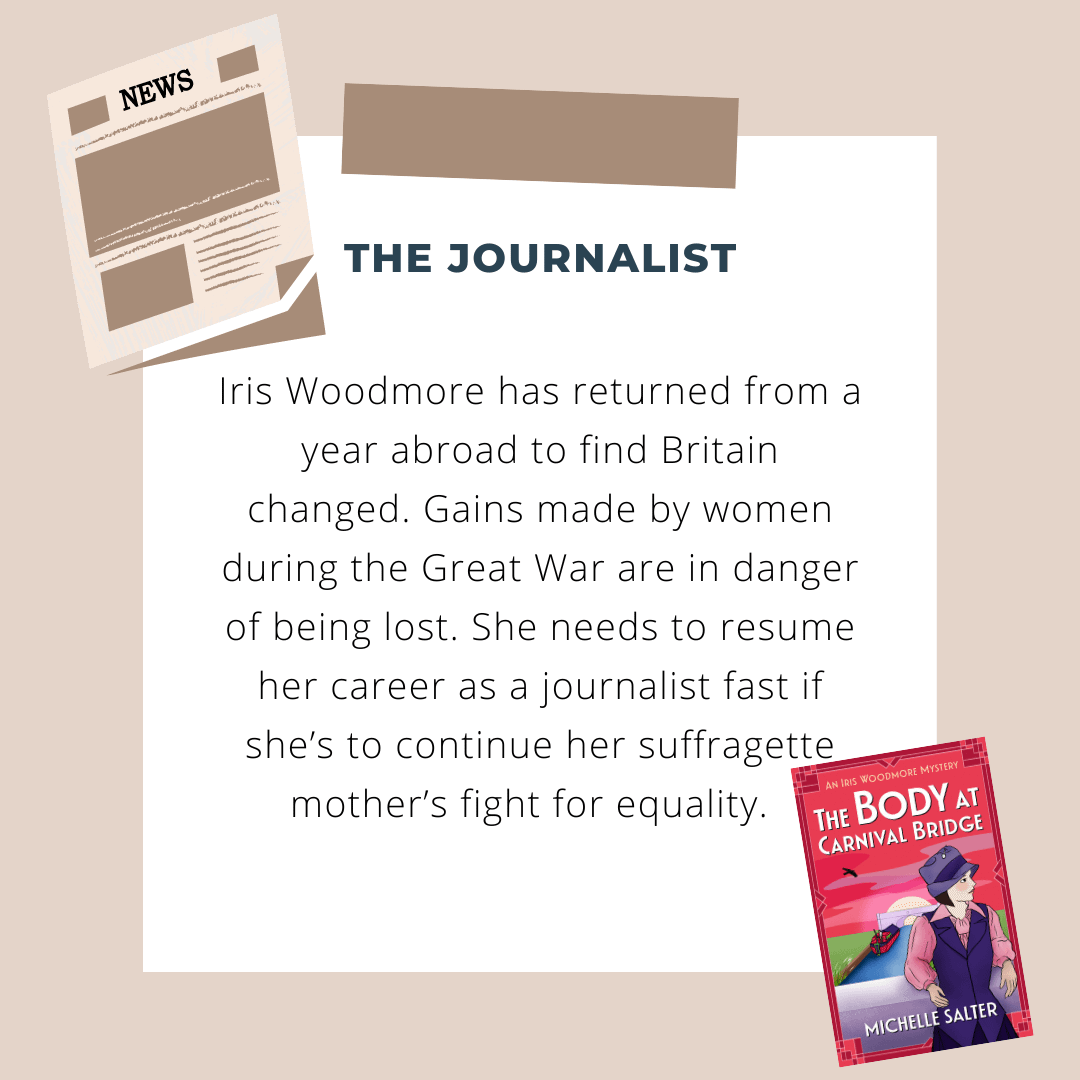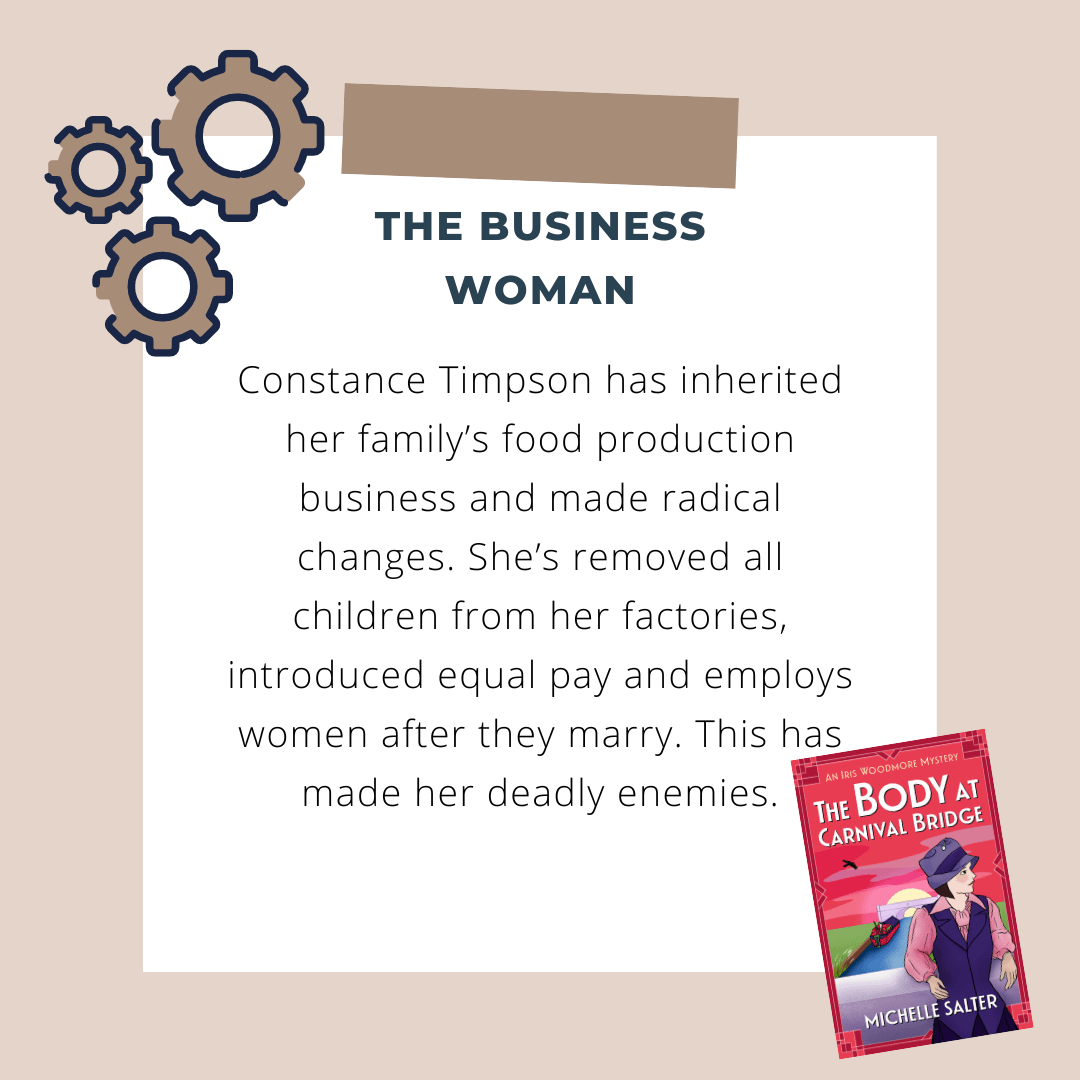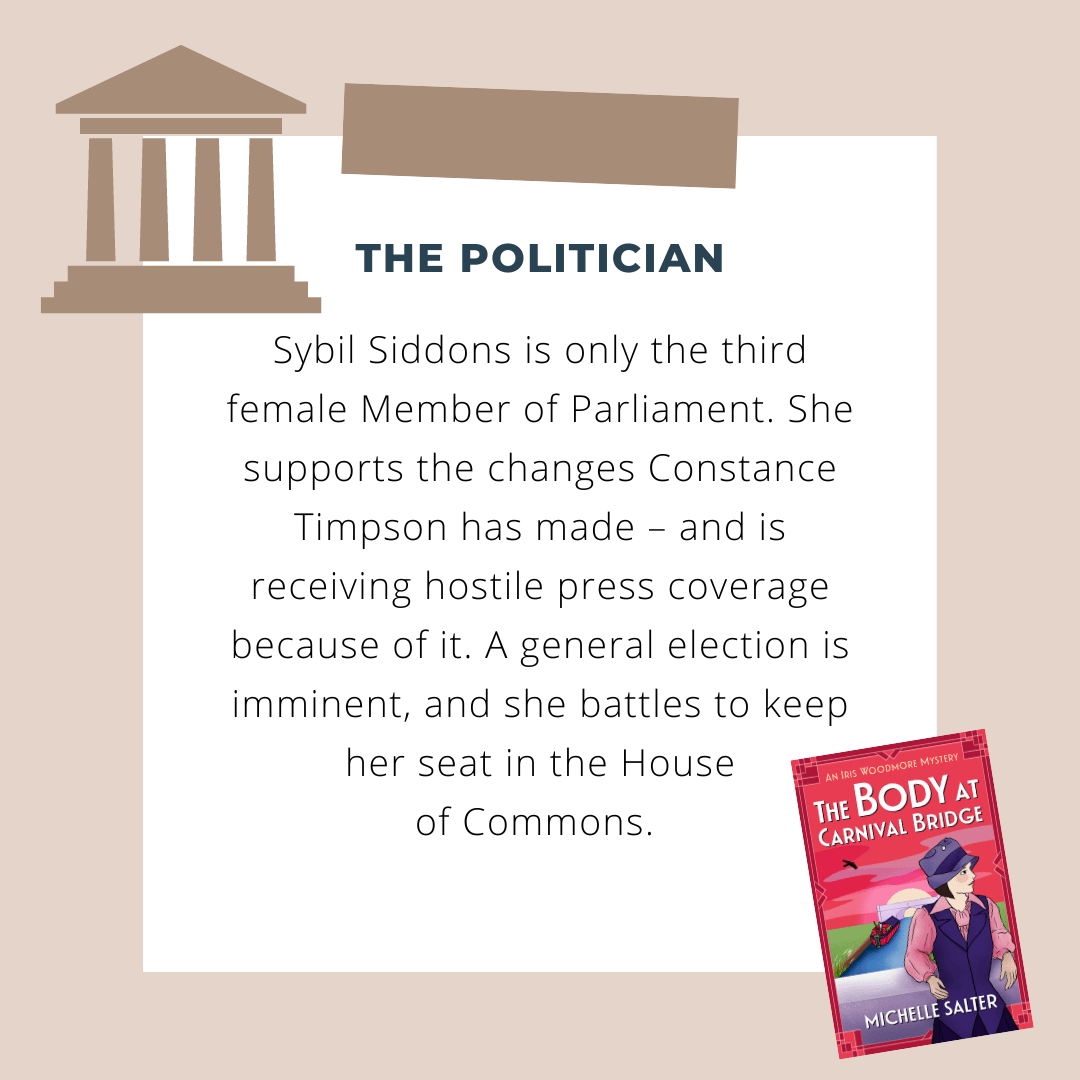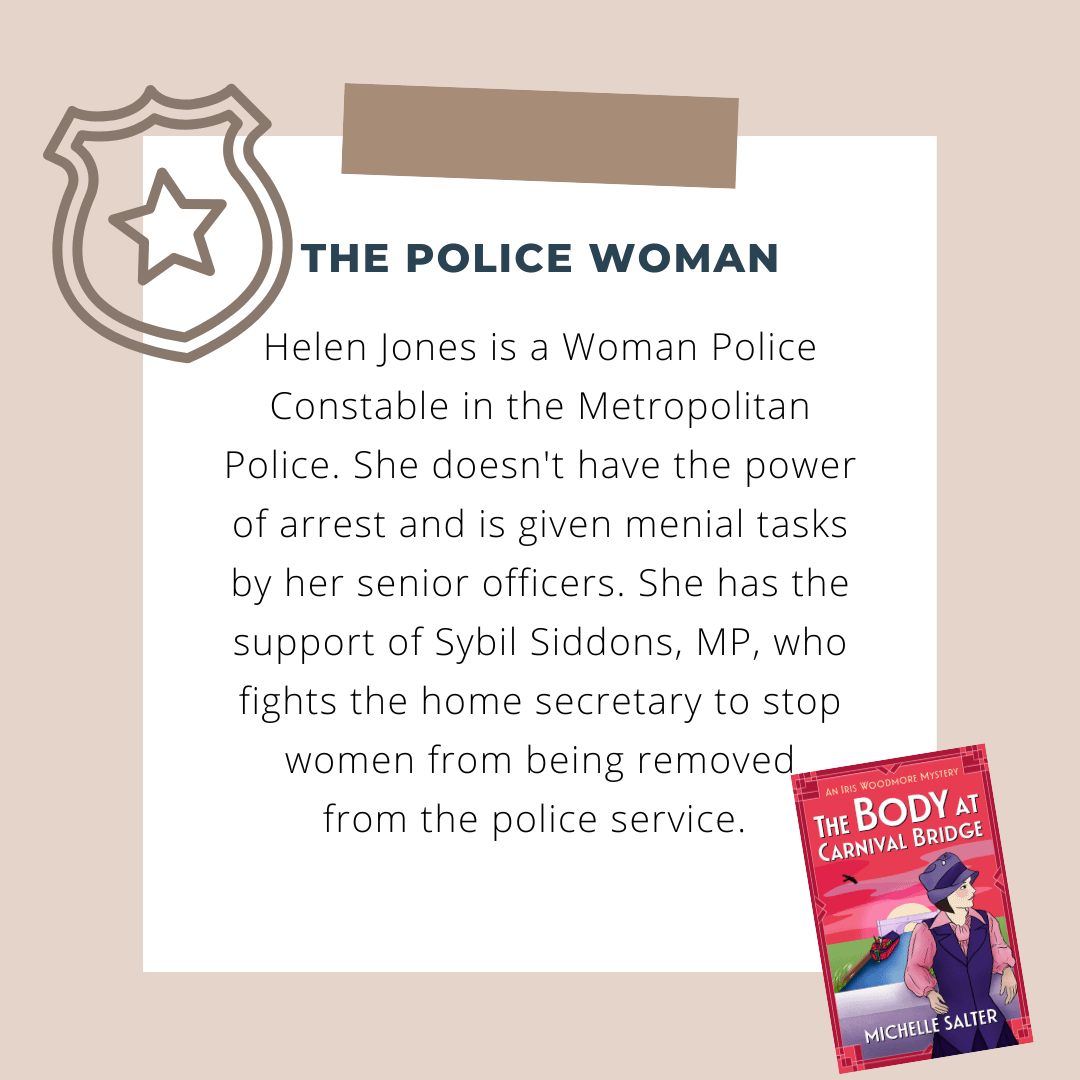 The Mysterious Sniper:

When a single shot is fired at Constance, no one is sure if the sniper intended to scare or kill – but when two of her factory workers go missing, it's clear the threat is real.

When Iris turns amateur sleuth to investigate the mystery, she realises the sniper isn't the only hidden enemy preying on women.

---

The Iris Woodmore Mysteries are available in hardback, paperback, ebook and audiobook from Amazon and bookstores.