Seaside Holidays in the 1920s
A Killing at Smugglers Cove takes place over a three-week holiday in July 1923 when Iris Woodmore travels to Devon for her father's wedding, accompanied by her friends, Percy Baverstock and Millicent Nightingale.

Percy takes a room in a boarding house in Dawlish. In the 1920s, if you couldn't afford to stay in a seaside hotel, the alternative was a boarding house.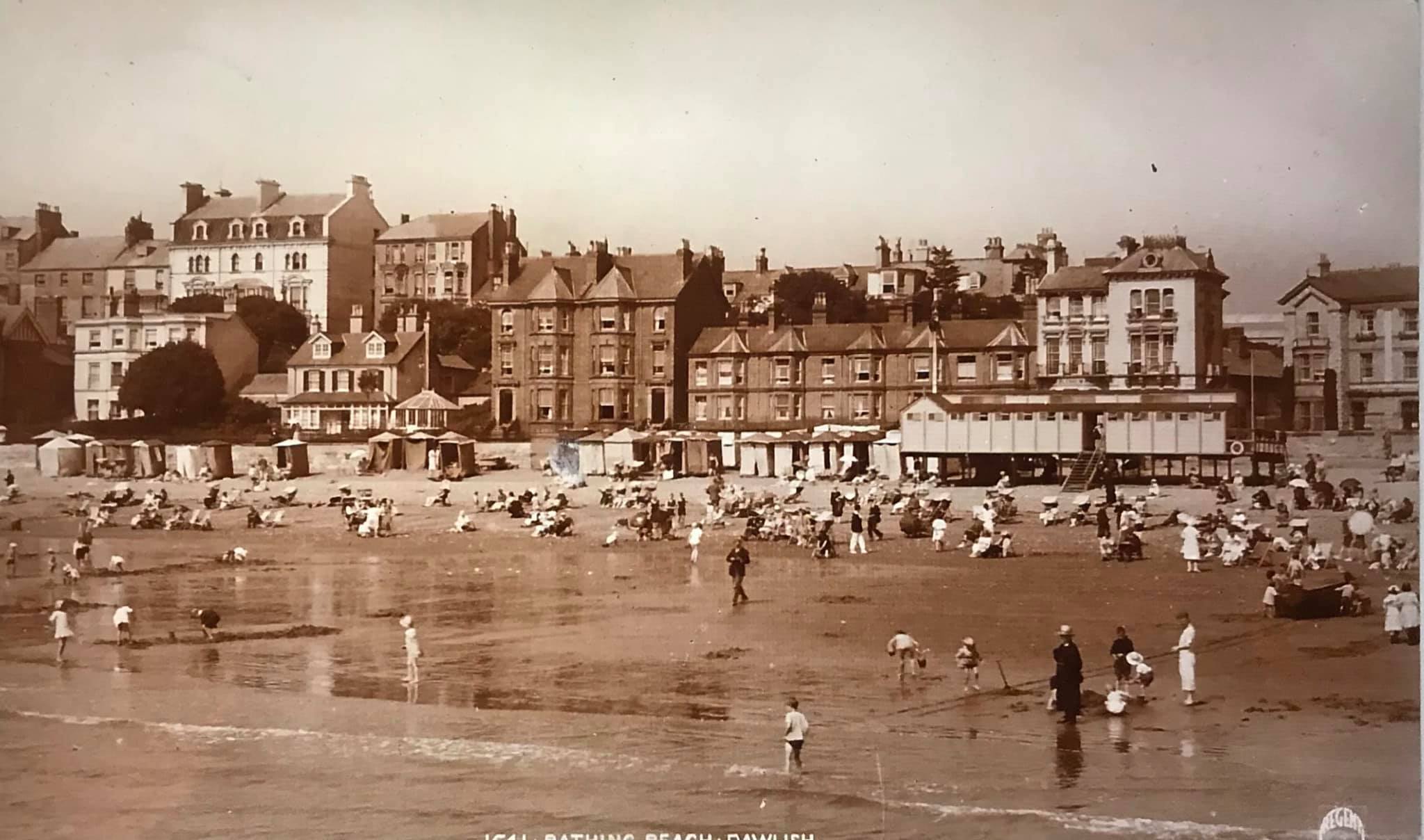 Dawlish seafront c1920
Seaside boarding houses rented rooms on a nightly basis. Holidaymakers were provided with bed, breakfast and dinner. In some boarding houses, guests bought their own food, which the landlady served and cooked.

The seaside landlady was parodied as a harridan who imposed strict rules on her visitors. If you stayed out too late, you ran the risk of being locked out!

The showman, Billy Butlin, was appalled that landladies insisted guests go out during the day, in all weathers, and were only allowed to return when it was dinner time. He had the idea of a camp offering entertainment that encouraged holidaymakers to stay on site - and opened the first Butlins holiday camp in Skegness in 1936.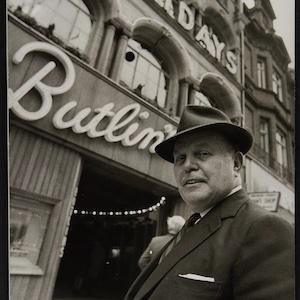 Billy Butlin, founder of Butlin's Holiday Camps


Percy stays at the Jewel of the Sea boarding house run by Emerald Dubois, who's not your typical seaside landlady. Once an actress, she currently has a sideline in smuggling spirits and tobacco.

Emerald holds a beach party and dresses for the occasion in a bright yellow and green kimono with matching turban. In the 1920s, beach dresses of taffeta or satin or brightly coloured towelling wraps were often worn over swimsuits.

As the decade progressed, close-fitting rubber bathing caps, more appropriate for the fashionable bobbed haircuts of the day, began to replace jersey turbans.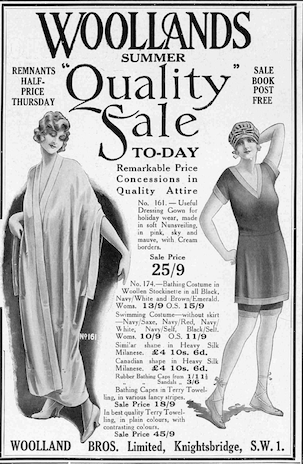 1923 advertisement for bathing attire

Iris and Millicent wear old bathing costumes of navy and white woollen stockinette. Iris thinks longingly of a black crepe de chine costume trimmed in a contrasting shade of jade with a bust bodice attachment she's seen advertised in The Tatler magazine.

In the early 1920s, women generally wore two-piece bathing costumes of a serge or woollen cloth that became very heavy when wet. These evolved into one-piece bathing costumes with shorter legs made from figure-hugging cotton or woollen jersey fabrics with coloured trims to give a sporty appearance.

By the late 1920s, women's holiday clothing had become skimpier with shorter skirts, narrow shoulder straps or halter necks, backless sun tops, and beach pyjamas.
---

The Iris Woodmore Mysteries are available in hardback, paperback, ebook and audiobook from Amazon and bookstores.