My father's side of the family comes from Exeter in Devon, and I've been visiting the city, and Dawlish and Dawlish Warren, since I was a child. I've always wanted to set a novel in this area, and I finally achieved it with A Killing at Smugglers Cove.
I had great fun writing about places that are so familiar to me - this won't be Iris's last visit to Devon!

Let me take you on a tour of some of the locations featured the book.


---

St Gregory's Church, Dawlish
A Killing at Smugglers Cove takes place over a three-week holiday in July 1923.

Iris has travelled to Devon with her friends, Percy Baverstock and Millicent Nightingale, for the marriage of her father, Thomas Woodmore, to Mrs Katherine Keats.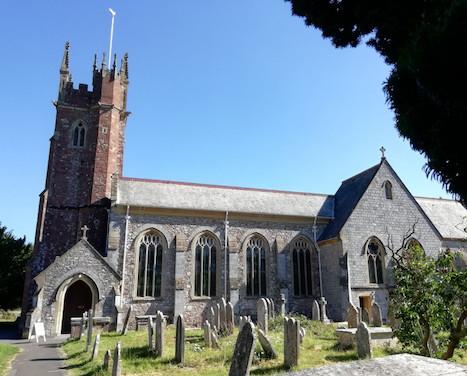 St Gregory's Church


They're set to marry in St Gregory's Church, Dawlish (in 1923, it was called St Michael's and All Angels).


---

Marine Parade, Dawlish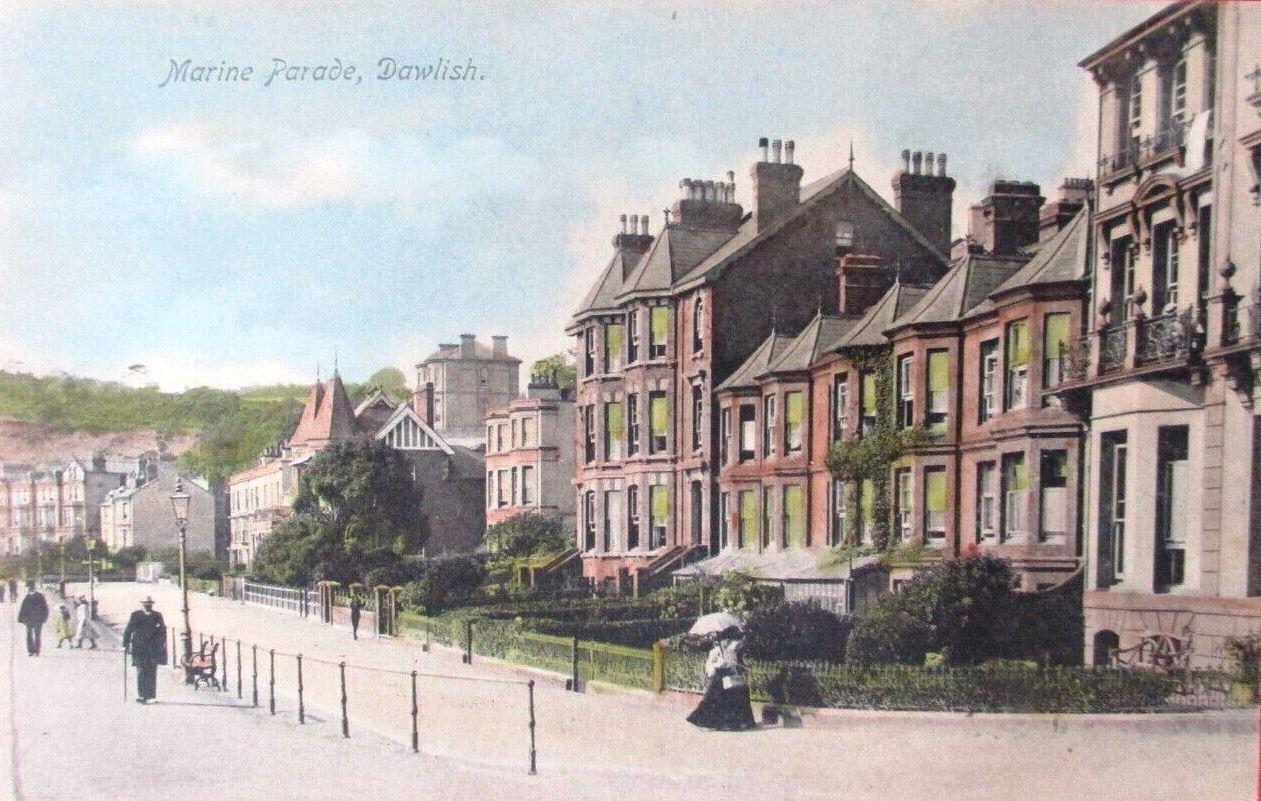 Marine Parade
Iris's friend, Percy Baverstock, takes a room at the Jewel of the Sea boarding house on Marine Parade, Dawlish. Its owner, Miss Emerald Dubois, was once an actress and now has a sideline smuggling spirits and tobacco.

The properties on Marine Parade back directly onto the red sandstone cliffs. The Great Cliff Hotel once stood on Marine Parade, and when it was demolished, a large cave at the back of the property was revealed. This gave me the idea for Emerald's secret smugglers' cave.

There are caves all along the South Devon coastline, and maybe some have been used to hide smuggled goods – and perhaps a body or two?


---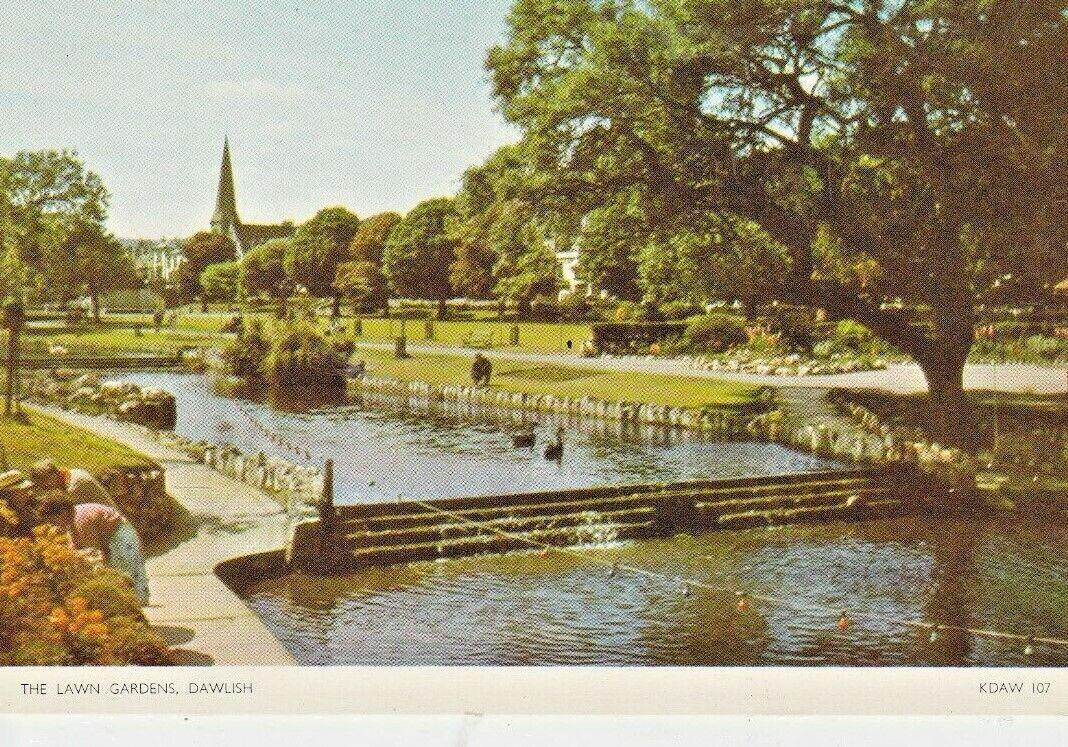 The Lawn and Brook, Dawlish
Percy adores the famous black swans that can be found on Dawlish Brook. He feeds them toast he's sneaked from the boarding house that morning.


---

Coryton Cove, Dawlish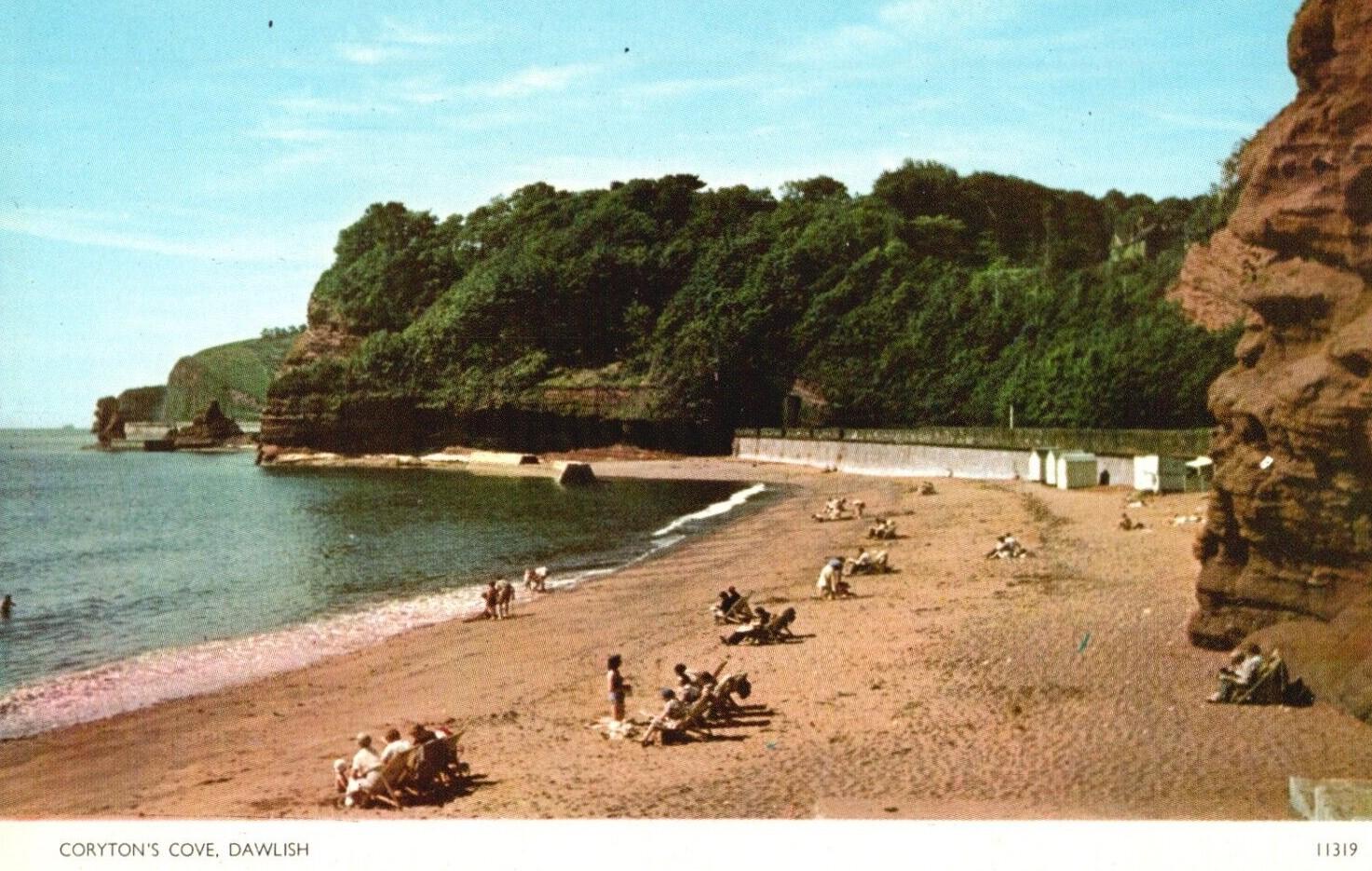 Coryton Cove (date unknown)
Beyond the rocks at Coryton Cove is Smugglers Cove, where the killing of the book's title takes place.

While visiting Smugglers Cove, Iris is reunited with some Belgian refugees she first met during the Great War.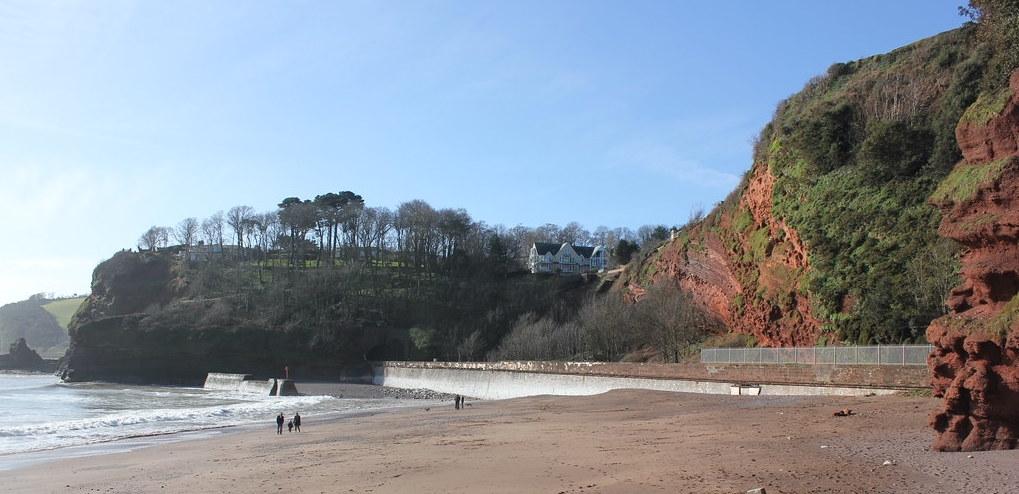 Coryton Cove, 2007

It's estimated that 250,000 Belgian refugees came to Britain, and by the end of the war, 8000 of them had been given accommodation in Devon.

Agatha Christie is said to have based Hercule Poirot on a Belgian refugee she met when she worked as a nurse in her hometown of Torquay during the Great War.


---

Lea Mount, Dawlish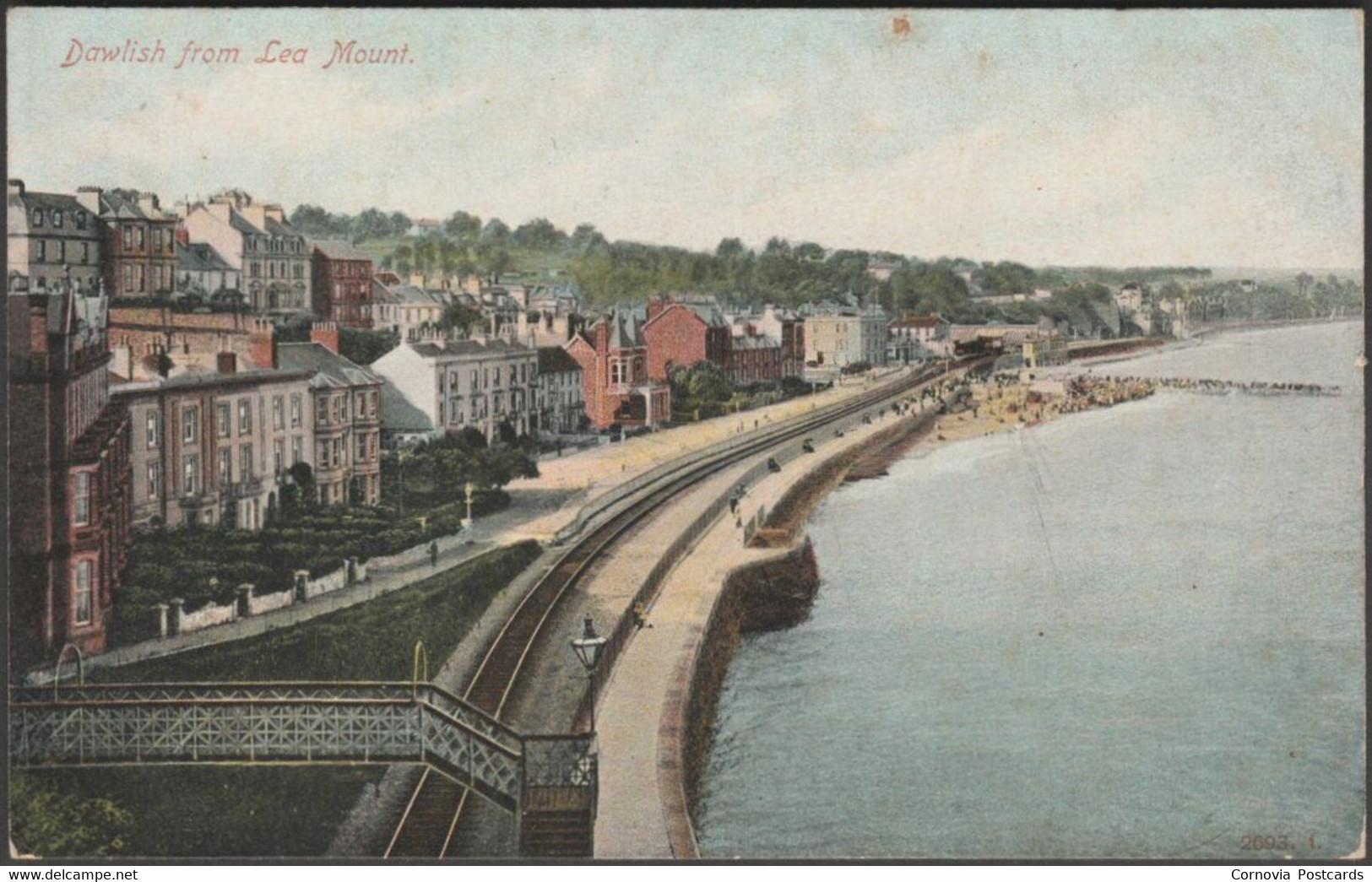 Dawlish from Lea Mount, 1896

Iris has to climb the steep steps up Lea Mount to get to Teignmouth Road, which takes her to Smugglers Haunt, a house on the cliff. Smugglers Cove is below the house. The route takes her over the red sandstone cliffs with Coryton Tunnel below.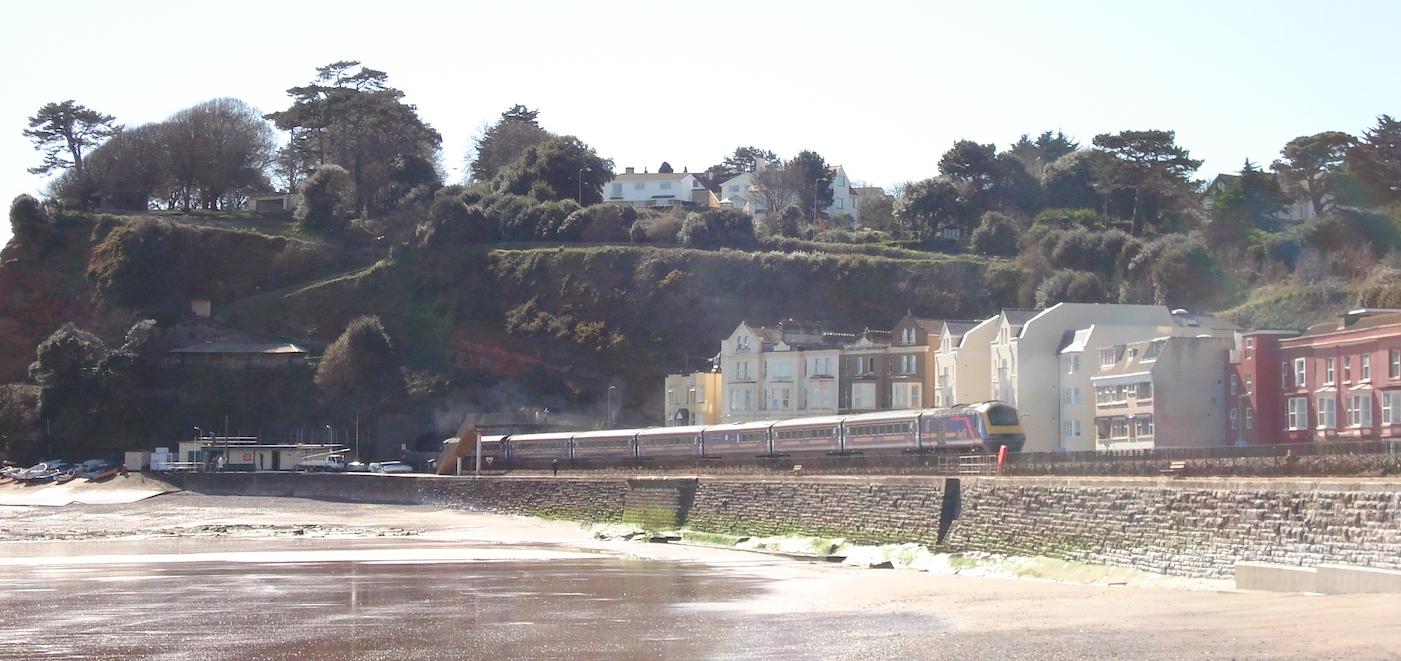 Lea Mount
When she descends to Smugglers Cove, the railway track emerges from Coryton Tunnel to her right, then disappears into Phillot Tunnel. After this, it goes through Clerk's Tunnel, emerging onto a section of sea wall at Breeches Rock, before disappearing again into Parsons Tunnel and going on to Teignmouth.


---

Dawlish Warren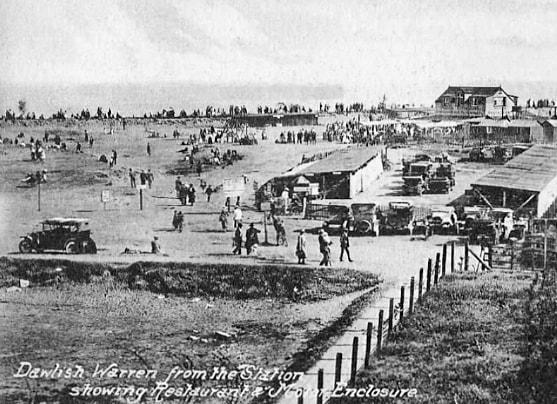 Dawlish Warren from the station, showing restaurant and motor enclosure (c1920s)
Percy can't resist paddling with some children in the rock pools beneath Langstone Rock and showing them the black sea urchins lurking in the water. And, of course, getting his trousers soaked!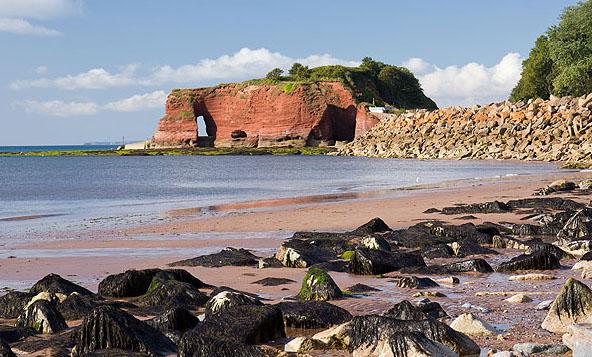 Langstone Rock, Dawlish Warren
Iris, Percy and Millicent leave Langstone Rock to walk up the hill from the warren to the Mount Pleasant Inn. The landlord of the Inn has been involved in smuggling but claims he now runs a clean business.


---

Higher Cemetery, Exeter

There are over two hundred and twenty graves in the First World War section of the Higher Cemetery in Exeter. It's such a high number because there were so many military hospitals in the city during the war.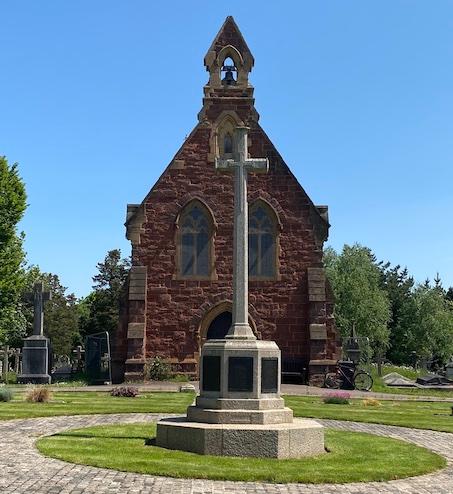 Great War Memorial, Higher Cemetery
Percy weeps for his fallen comrades as he stands by the granite war memorial in the Higher Cemetery. The inscription reads:

In memory of the men who died in this city from the effects of their services overseas in the Great War 1914 – 1918.

Generations of my own family are buried in the Higher Cemetery.

---

Ladysmith School, Exeter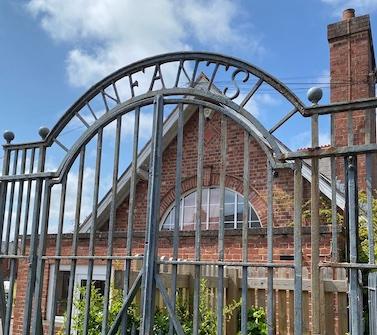 Ladysmith Infant School
My grandfather was a pupil at Ladysmith School in Exeter. I couldn't resist including the school in the novel. It's where Iris's grandfather taught for over forty years and where her father, Thomas, meets his friend, Stephen Damerell, as a schoolboy.


---

Waterbeer Street, Exeter



Exeter Police Station was once situated on Waterbeer Street, a name Percy finds amusing. He assumes it means publicans on the street serve watery beer. Millicent informs him that it probably meant a 'water bearing' trade was carried out there.

Iris visits the police station on Waterbeer Street to be interviewed by Superintendent Endicott. The street now forms part of the Guildhall Shopping Centre.


---


Colson's Department Store, Exeter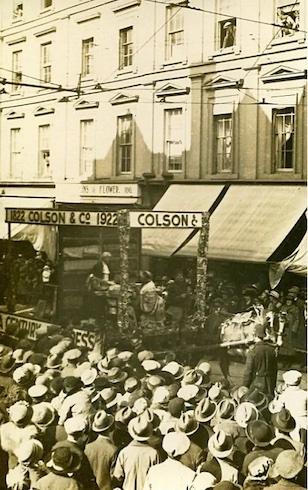 Colson & Co, 1922

In A Killing at Smugglers Cove, Iris visits Colson's Department Store on Exeter High Street with her soon-to-be stepmother to buy a dress for the wedding.

Colson's was part of Exeter's history for 200 years. In the 1800s, it sold 'beautiful linen, downy cushions, eider-down quilts, exquisite embroideries' as well as 'Everything that is new and elegant in the way of furs is to be found at this establishment - pointed fox, skunk, ermine, sables, and Persian paw.'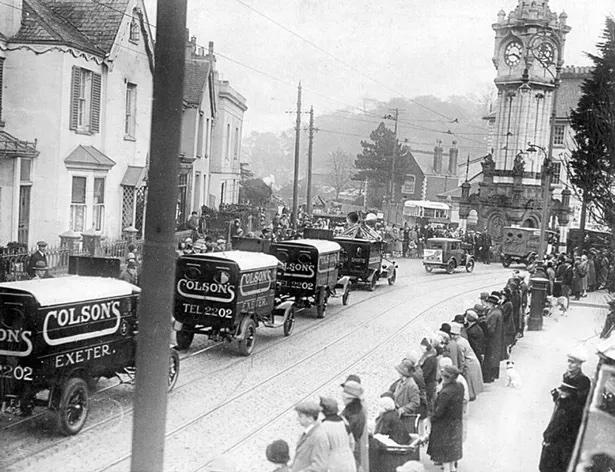 Colson's delivery vans (c1920s)
Despite being rebuilt and rebranded, the department store was a fixture in the same place on Exeter High Street for hundreds of years. It later became the much-loved Dingles and then House of Fraser. (It used to be Dingles when I visited Exeter as a child). It was the first store in Exeter to have an escalator installed.

2023: Colson's signage uncovered
Since the closure of House of Fraser, the building has been undergoing refurbishment, and when I last visited Exeter in May 2023, I was amazed to see that the old Colson's signage had been uncovered.

---
Deller's Cafe, Bedford Street, Exeter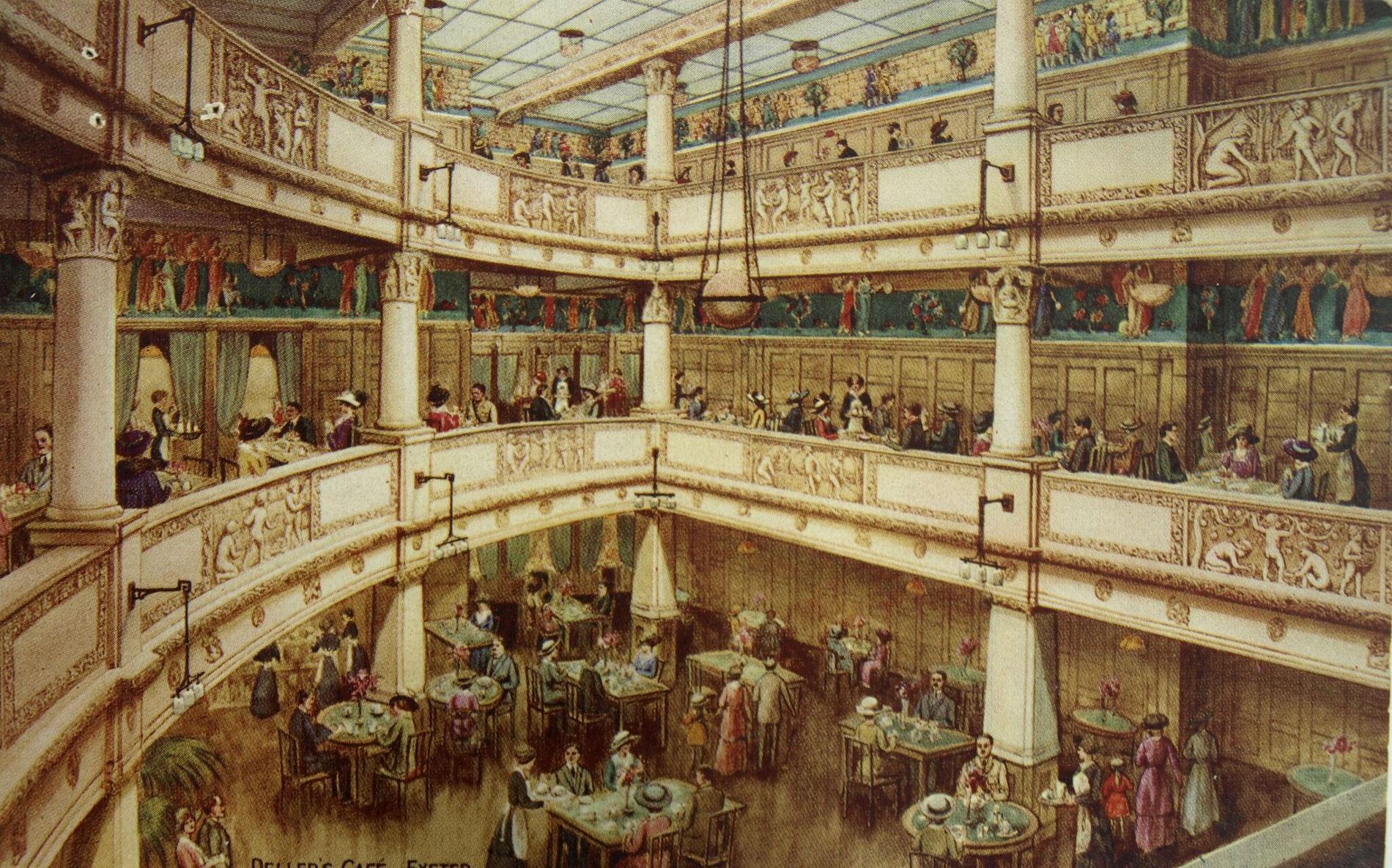 Deller's, Bedford Street
After shopping in Colson's, Katherine takes Iris for lunch at Deller's Café on Bedford Street.

In the 1920s, tourists were encouraged to come to the West Country to visit the Deller's cafes in Exeter, Paignton and Taunton - to experience Dellerland!

Deller's opened on Bedford Street, Exeter, in 1916. Like the Deller's in Paigton, the Exeter café was opulently designed with a grand entrance that led to an atrium rising from the basement to include a main café and first and second-floor galleries.
---

The Iris Woodmore Mysteries are available in hardback, paperback, ebook and audiobook from Amazon and bookstores.